Welcome to the 2020-21 Allegheny Region PCA (APRCA) Officer Election. ARPCA currently has a slate of nominees for each electable position as outlined in our Bylaws as follows: President, Vice President, Treasurer, and Secretary.
Below are introductions for the nominees of each office and on the following page you will have opportunity to affirm each nomination.  You also may write-in an alternative candidates if you so choose.  Your response is confidential.
Introducing the 2020-2021 ARPCA Officer Candidates
Candidate for President Ed Rice
Greetings fellow Club members. I am honored to be nominated to become the next President of the Allegheny Region PCA. I believe that in order to gain the most out of membership, being engaged in the Club and giving back is paramount. We are fortunate to have a car club like ours. Without question, the ARPCA is the most active, offering the most diverse events, and is the envy of all other car groups around. What brought us to this point has been outstanding leadership over many years. I am humbled to be asked to join those ranks and carry on the great traditions that we have established, while also looking to new and exciting ventures to explore! I have been a PCA member since 2010. I joined the Absaroka Region while living in Montana, and became an ARPCA member upon moving back to Pittsburgh in 2012. Those who know me, know me as a 928 guy – I've had 4 and still have one. I also had a 986 Boxster and currently have a 997.1 (911). I was also active as the PVGP committee chair for the Club for 5 years, and we did some very good things for the members, for the image of the Club, and most importantly, for the charities of the PVGP. I enjoy 2 or 3 HPDE events a year as well as the various social functions that we are known for. When I am not playing with, wrenching on or talking about Porsches, I practice law in the City (banking, tech, privacy). I have organizational skills, and enjoy working with leadership of our various committees. I hope you'll consider supporting me in the election, and if successful, joining me in the activities that make our Club great!
Candidate for Vice President Gus Vasilakis 
Having the opportunity to serve as your next Vice President in 2020 along with my running mates is very exciting. As we enter a new decade in sports car enthusiasm, we have the rich heritage of our club and it's membership as a strong foundation to build upon. Social engagements, driving experiences, both scenic and touring, and weekends on historic tracks are great opportunities to learn something about yourself and your automobile. Our club fosters the environment for all of us to share these experiences with new friends within our growing membership. Our Allegheny Region PCA is the most inviting, adventurous, rewarding, and giving car club of the tri-sate area.
I joined in the mid-2000's after purchasing a Polar Silver 2002 996 Turbo. Over the years, Porsche ownership evolved for me through the club from being a proud owner of an incredible car to meeting people with the same interests all the way to becoming a passionate collector, performance driving enthusiast, HPDE instructor, and vintage motorsport club racer. My wife, Christina, and our children Mauriana, Tiffany, and Athan are familiar faces to many of you at our club events as well.
In closing, I have served in senior executive capacities within global telecommunication manufacturers for several years. I am also a current member as well as past president and other offices of my church's board of trustees. I look forward to serving our organization.

Candidate for Treasurer Tom Uehling
We can all be proud of our club. ARPCA is an amazingly fun and well run organization. Our success comes from the dedication of the people that donate their time to helping run our many events. It's the people that make our club great.
I have been Treasurer for the last two years and look forward to carrying on these duties. My goal has been to provide financial leadership so that we can make good decisions and our club can continue to offer exceptional opportunities and value for our members.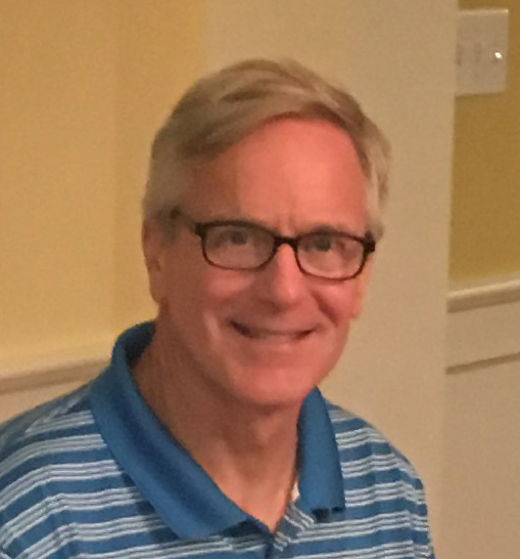 Candidate for Secretary Drake Core
I am humbled to be considered for the position of Secretary of Allegheny Region PCA. I have been a member of Allegheny Region PCA for 26 years and have been involved with many aspects of our club including Track Chair and Co-Chief Driving Instructor. I have a passion for performance driving and teaching others how to get the most out of their cars. My wife, Beth, was the Treasurer of the club for 5 years and both of us are passionate for the success of our club. We also enjoy attending many of the club's social events. We travel to many professional races and always cheer on the Porsches. My first Porsche was a 1983 944 and my wife and I have owned several Porsches over the years. I would appreciate your consideration for Secretary of Allegheny Region PCA.